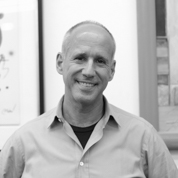 Peter R. Ryder
Chief Executive Officer of Indochina Capital
Peter arrived in Vietnam in January 1992. Prior to founding Indochina Capital, Peter was a partner from 1992-1998 in two New York-based investment companies, active in investing in Vietnam across various sectors, including real estate, construction, IT, consumer services and products, banking, and education. Earlier, from 1983-1992, Peter was a Director at Salomon Brothers in their real estate finance group. As Director of the Asia-Pacific region in Tokyo (1987-1990), he was responsible for US$3 billion of investment in office, retail, residential and hotel projects. Peter is a former Chairman of the Hanoi Chapter of the American Chamber of Commerce and played a key role in the conclusion of the 1991 US-Vietnam Trade Agreement. He received a Masters of Arts degree in Anthropology from the University of Pennsylvania in 1983 and a Bachelor of Arts degree in Anthropology from Beloit College in 1977.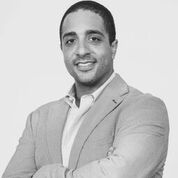 Michael Piro
Chief Operating Officer of Indochina Capital
Michael Piro is a well-rounded real estate professional, who brings 10 years of property sales, marketing and development experience in both North America and Asia to his role as Indochina Capital's COO. Michael has directly overseen the sale and leasing of over US$260 million worth of high-end Vietnamese properties, while also being actively involved in the planning and development of nearly US$1 billion worth of high-end real estate development in Vietnam for ICC. Mr. Piro is an Executive Committee Member of the Canadian Chamber of Commerce, where he focuses on working with the relevant state bodies to endorse reforms as it relates to foreign real estate investment in Vietnam. Michael holds an Urban Land Economics degree from the University of British Columbia and a Technology in Commercial Real Estate degree from the British Columbia Institute of Technology. He became a board member in 2016.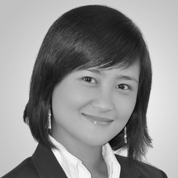 Hoa Tu Truong
General Director
Hoa Truong, a member of Executive Management Team, joined Indochina Capital Corporation in January 2007. Previously undertaking the role of a Chief Financial Officer, Hoa overseed the company's accounting and financial reporting. Besides providing the team with an extensive background in Accounting, Financial Reporting, Taxation, and M&A due diligent, Hoa is also in charge of Human Resource and Administration. She is responsible for ensuring that the company must effectively comply with current local and international tax regulations and for spearheading all internal and external auditing activities. She regularly interacts with investors regarding questions about the company's financials. Hoa has a Bachelor's degree in Accounting from Cal Poly Pomona and an MBA from the University of Hawaii. She also is a Certified Public Accountant in Australia.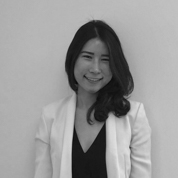 Oanh Tran
Sales Manager
Oanh Tran is a Sales Manager, based in Ho Chi Minh City. She received a Bachelor Degree in Business and Accounting from RMIT HCMC and a Master Degree in International Marketing from BPP University of London, United Kingdom. She has experience as an auditor at Ernst & Young after graduation, following Sales experiences at Savills Vietnam, under the International Department. She has worked with a number of co-brokers and clients based in Hong Kong, Singapore and Taiwan.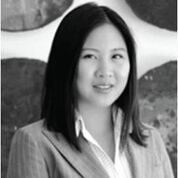 Victoria Hoang
Sales Manager
Victoria Hoang works as a Sales Manager of Indochina Properties in its Ho Chi Minh City branch. She holds Swiss Higher Diploma in Hospitality Management at Swiss Hotel Management School in Switzerland, followed by a Hospitality and Events Management degree at the University of Derby in United Kingdom. She worked over 2 years as an Assistant Manager – Front Office for Hyatt Regency Danang Resort and Spa Vietnam before expanding her career as the Senior Operations Manager in Malliott Moscow – a managing operations company of 150 service apartments and 4 hotels in 6 different countries. With high fluency in Russian, English, and French, she has successfully acquired many clients whilst working as a Sales agent for Savills Vietnam.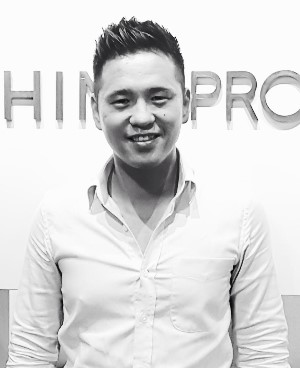 Beo Park
Sales Manager
Beo Park works as Sales Manager of Indochina Properties in its Ho Chi Minh City branch. He holds a degree in major in Hospitality Management and minor in Accounting from Widener University. He has worked in the hotel industry for over 8 years in New York City for Hyatt Corporation and Marriott Hotels (Formerly Starwood Corporation). He has worked in Operation side of the hotel and worked as Director of Operations for his last position with Hyatt Corporation. Beo can fluently communicate both orally and verbally in both Korean and English.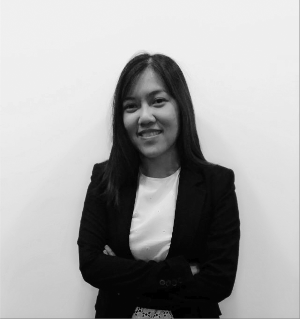 Tam Le
Marketing Manager
Tam Le holds a Master degree in Chemical Engineering at National University of Clermont-Ferrand in France, followed by a Marketing certificate. She has over 4 years experience in Marketing, starting as an executive at Total Vietnam. She then took the role of strategic planner in advertising agencies where she was in charge of tailoring digital, PR, event and activation proposals for clients. Her portfolio covers various industries, including real estate, banking and FMCG. Some of her notably accounts are Unilever, Abbott, Huawei, Huggies, HausNeo, ACB, etc. Tam can communicate fluently in English and French.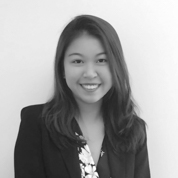 An Nguyen
Sales Consultant
An joined Indochina Properties as a Sales Executive. She has previously received a Bachelor of Science for Management at Cass Business School, London with a year abroad in the US studying Business Administration at Goizueta Business School, Emory University. She has experience working as a Procurement and Merchandising Assistant at Bay Dining Limited, London, following a Sales & Marketing position at Cam Ranh Riviera Resort, Vietnam and Savills Vietnam supporting the Taiwanese market. With an International background, An can fluently communicate orally and verbally in English, Vietnamese, and French. She also has basic Russian language skills.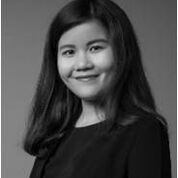 Chi Dang
Customer Service Consultant
Chi Dang is Indochina Properties' Customer Service Executive. She holds a BA in International Business at Foreign Trade University, Vietnam. She worked over a year at GS E&C Group- JGCS Consortium as Secretary of General Manager and over a year at Savills Vietnam as Customer Service Representative, advising and supporting clients in the Taiwanese market. She is capable of speaking English, Chinese, Vietnamese and Japanese.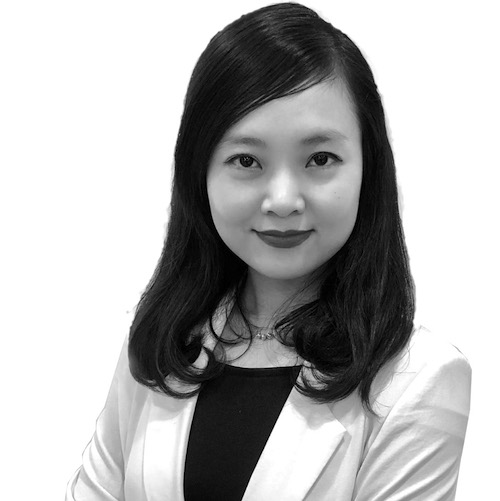 Phuong Duong
Vice President - Hanoi
Phuong is an experienced Real Estate Professional with a demonstrated history in Strategic Planning, Real Estate Investment and Transactions, and Sales & Marketing Strategy. Prior to Indochina Capital, Phuong worked for leading global real estate consultancy companies, representing a wide range of international clients. Phuong graduated with a Bachelor's in International Economics and holds a Master's degree in Business Management. Phuong is fluent in Vietnamese, English and Chinese.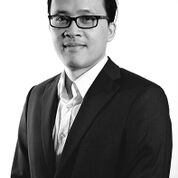 Tung Dinh
Sales Manager - Hanoi
Prior to moving into his new role as Branch Manager in Hanoi, Tung Dinh has worked for various divisions of Indochina Capital for 4 years where he has been directly responsible for managing over $40 million in transactions at Indochina Plaza Hanoi. Before joining Indochina Capital, Tung worked for Knight Frank and Accor Advantage Plus, holding leadership positions. He has in-depth experience in various aspects of the real estate market in the Hanoi market, including residential, commercial, and investment. Tung holds a B.A from Vietnam National University, Hanoi.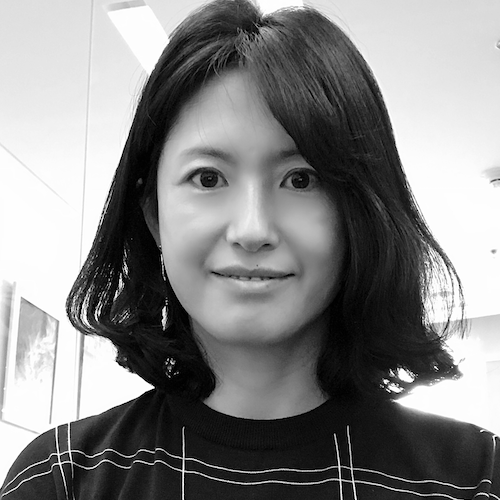 Fang Yan
Sales Consultant - Hanoi
Yan Li Fang has experience working at the Korean Exchange Bank in Tianjin and Accenture Dalian in China. During her years working at the international companies, she was given many different responsibilities and her efforts garnered recognition from her superiors. Her time in China gave her an understanding of foreign buyers' demands. She is fluent in Chinese and Korean and intimately knows Korean and Chinese cultures.
Nam Do
Sales Consultant - Hanoi
Nam graduated from the National Economics University with a degree in Real Estate Business, and participated in the Master of Sales and Marketing training program at the CFVG Hanoi campus. Since his graduation, Nam has been involved in the advisory and sales in residential projects such as the Ecopark township, The Manor Central Park, and Garden City. In addition to achieving a large number of successful transactions, Nam also established strong relationships with Developers, Investors, Real estate trading floors, and his domestic and foreign clients. With more than 5 years of working experience in residential sales, Nam brings specialized consulting services and his expertise on real estate products to his clients.
Chi Duong
Sales Consultant - Hanoi
Chi graduated with a Bachelor Degree in Marketing from RMIT Hanoi and a Master Degree from Bournemouth University, United Kingdom. Before joining Indochina Properties, Chi has worked in various fields such as customer service, marketing, and sales whilst living in the UK and after her return to Vietnam. Also, she has worked in event marketing for AEON Vietnam. Chi is fluent in English and Vietnamese. She also possesses conversational skills in French and Chinese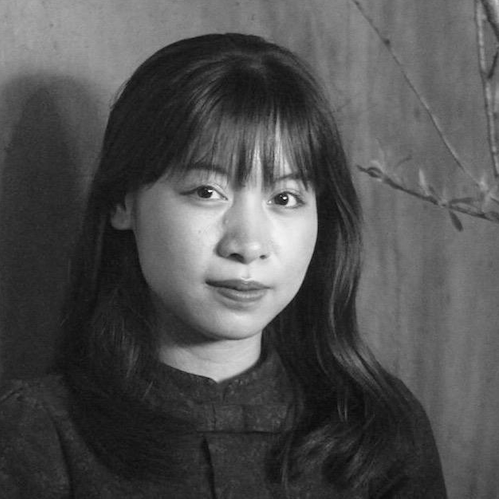 Thuy Van
Customer Service - Hanoi
Thuy works as a Customer Service Executive for Indochina Properties. With 5 year experience as a Customer Service and Sales Assistant, she provides with comprehensive and professional services to our clients and considerable support to the Sales team. Thuy holds a Bachelor's in International Economics from the Foreign Trade University.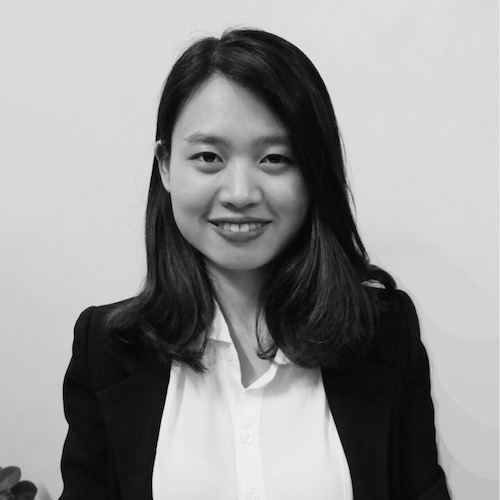 Linh Nguyen
Sales Adminstrator - Hanoi
Linh is a Sales Administrator at Indochina Properties. She holds a Bachelor of English Studies at Hanoi University. Before joining Indochina Properties, she worked as Project Manager in Language Service Provider business, following Sales Coordinator a leading Vietnamese company in luxury travel and hospitality industry. With 5-year working experience, she has been providing Sales team with professional administrative and sales support. She can communicate fluently in Vietnamese and English.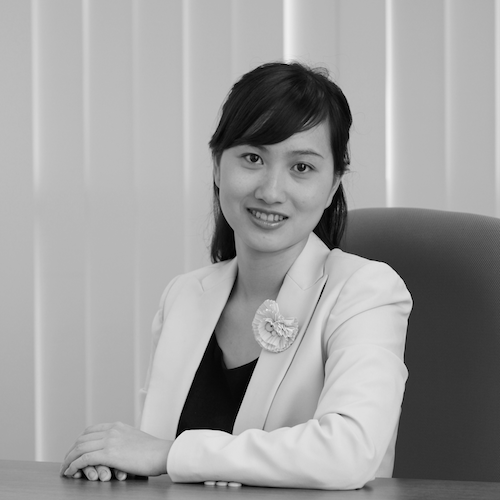 Hanh Pham
Marketing Manager - Hanoi
Hanh is the Marketing Manager at Indochina Capital, focusing on real estate advisory and residential marketing services. With 14 years of working experience, she brings with her strong media relations and extensive marketing experience in the financial services, hospitality and construction industry. Before joining Indochina Capital, Hanh spent 10 years at the global leading professional services firm PricewaterhouseCoopers as the Hanoi office's marketing lead, serving a large portfolio of international and local clients. Hanh holds a Master of Arts in Marketing, Sales and Services from ESCP Europe – Paris Sorbonne University in France and a Bachelor of Arts from the Foreign Trade University. Hanh is fluent in English and Vietnamese and has conversational skills in French.
Ha Truong
Senior Marketing Associate - Hanoi
Ha Truong is a Marketing and Brand Specialist with a focus on building digital marketing strategies that attract visitors, convert leads and close customers. Having studied and worked in different countries across the world, her multicultural competencies can help brands communicate and resonate effectively with diverse population groups. Ha graduated with honors from the Fudan-Chung Ang Double Degree Master Program in Seoul and Shanghai.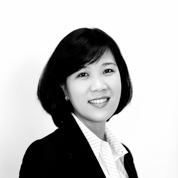 Thao Nguyen
Branch Manager - Danang
Thao has been working for Indochina Capital's Sales Division for over 11 years as a Senior Sales Executive and, for the past 7 years, as the Branch Manager for the Central Coast. She has in-depth experience in various aspects of real estate development and her key role has been spearheading sales of luxury branded residences around the Danang area. She has covered both primary and secondary markets with track record of overseeing sales in excess of US$120 million. Projects under her management include the Hyatt Regency Danang, Fusion Suites, and Indochina Riverside Towers. Thao holds a B.A from Danang Economy University and University of Danang Foreign Languages
Nga Nguyen
Sales Office Manager
Nga Nguyen has been work for Sale Division of Indochina Capital as a Sales Administrator for over 6 years after graduating with a Masters Degree from Griffith University in Australia. She also holds a B.A in International Business from Vietnam. Nga manages the operational process as well as after-sales and customer services for the Danang Branch. She also supports marketing campaigns and events for Central Coast projects.
Thao Vo
Senior Sales Consultant
Before joining Indochina Capital's sales team in 2012, Ms. Vo has worked for at the luxurious Caravelle Hotel in Ho Chi Minh City for 11 years and Furama Resort in Danang, two of the top hotels in their respective cities, where she advanced her professional communication skills to negotiate and persuade even hardest-to-please customers. She has nearly 10 years of experience in real estate and dedicated her skills to focus on sales of the villas and condominiums at Hyatt Regency Danang, Fusion Suites Danang and Indochina Riverside Tower, personally transacting over $20 million in high-end real estate. Also, with a customer-centric mindset, Ms. Vo always works closely with her customers to identify the products that suit their needs best. She holds a B.A from the University of Danang Foreign Languages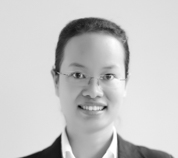 Thao Nguyen
Sales Administrator
Ms. Nguyen has been working as an Administrator for nearly 8 years. She undertakes a wide range of functions to make sure the administrative activities within the organization run smoothly. She is primarily responsible for sales administrative tasks and customer service for the Danang Branch. She holds a B.A in English at Duy Tan University.