PART 1: Golfing in Vietnam – undiscovered destination
10/10/2017
In terms of tourism, Vietnam has long been known for its breathtaking nature and unique heritage. But fast-forward to 2017, the country has grown as into an ideal golf destination, best known amongst the golfing community as a great combination of holiday and sport provided by various golf resort complexes. The International Association of Golf Travel Operators (IAGTO) referred to Vietnam as the "Undiscovered Golf Destination of the Year" in 2012 and "The Best Golf Destination in Asia and Australasia" in 2016
In many countries, golf is enjoyed and interpreted in the context of social class. Playing golf is relatively costly, thus, it is an exclusive activity favored by elite individuals such as businessmen, politicians and entrepreneurs. Besides, golf is considered as the ultimate business sport, unlike football or tennis. Unlike any other sports, golf allows for conversations and discussions between shots. Achievements are respected at a greater extent in golfing, as it is generally a sport that is more difficult to learn and improve.
While worldwide supply of golf courses is still highly concentrated among traditional golf countries, the sport is spreading to Asia. Asia – the future leading economy of the world – has seen a tremendous growing popularity of golf in major countries such as Japan, South Korea, China, Thailand and Vietnam. However, despite this emerging trend and the fact that Asia itself accounts for 31% of the landed area around the world, its supply of golf courses is still limited to only 14% according to a R&A 2017 report.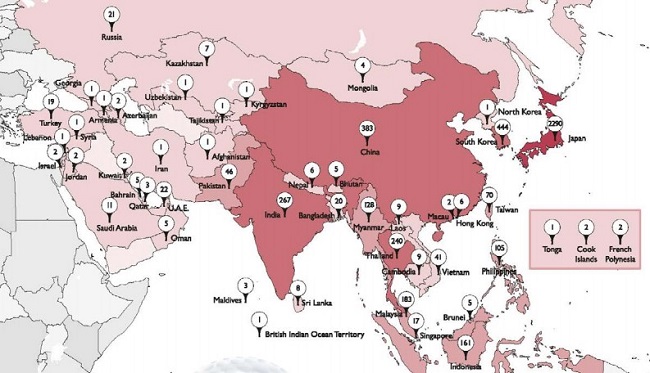 Photo 1. Number of golf courses in Asia (Source: R&A report 2017)
Japan accounts for 50% of the total golf facilities in the whole Asian region, most of which are located on forest hills. However, according to an R&A report in 2015, due to high rates in Japan and changing preference in golfing destinations, golfers nowadays are gradually shifting their interest and incorporating their preferred sport with vacation options in beach resorts.
China, despite being the fastest growing country in terms of golfing, has also been facing challenges imposed by the government such as bans on golf course construction and destruction on the existing courses to protect limited land spaces and water resources for the high population centers .
South Korea also faces limitations due to the insufficient number of affordable golf courses and pressure from elevated taxation on memberships , making it even hardly accessible from foreign visitors. Morevoer, Korean golfers prefer to travel overseas during winter for holidays while incorporating their sport activities.
Thailand is considered a highly-established golf destination with over 250 golf courses across the country, attracting around 750,000 vacation golfers every year . However, the influx of regional tourists to Thailand is a double-edged sword, as golf players prefer a more private and exclusive space to enjoy their favorite sport. Thus, more and more golfers are looking for South East Asian golf alternatives.
Therefore, Vietnam is seen to be one of the best up-and-coming golfing destinations in Asia and the trend is growing strong domestically with the government's support to make golf more accessible. This is proven through the Minister of Natural Resources and Environment willingness to devote greater land space for golf courses construction with an estimated number of 96 golf course projects approved by 2020. The country is highly favored and considered as a dynamic, safe and affordable golfing destination . From the excitement of modern Ho Chi Minh City, the thousand-year old streets of Hanoi capital, to the picturesque ocean in the Central Coast, the choices are infinite. Golf courses are now scattered through the country and endorsed by renowned golf legends such as Sir Nick Faldo, Greg Norman, Luke Donald and more.
GOLFING IN VIETNAM:
Currently Vietnam has 41 golf courses, an impressive surge from only 30 golf courses recorded in 2015 . And as of today, there are only about 20,000 active and semi active Vietnamese golfers. By 2018, there will be approximately 50,000 Vietnamese golf players . This means on a golfer: course ratio, this is still less than 500 golfers per course which is relatively low. To make golf in Vietnam a sustainable and profitable business, it is necessary to attract a healthy number of international golf tourists. The Tourism Ministry of Vietnam estimated a rough number of 60,000 golfers from neighboring countries like Japan, Korea and China. Big cities in Vietnam are pushing to upgrade airports, increase the number of direct flights and construct more integrated golf resorts, all these is primed to attract more golfers from Hong Kong, Singapore and Taiwan.
Not only in terms of new infrastructures, Vietnam is bestowed by Mother Nature with majestic landscapes, gifted natural resources and warm tropical weather. With plenty of sunshine and temperate weather throughout the year (refer to photo 2.), the country is able to accommodate a wide range of outdoor activities, including golf. All these natural and economic factors contributed to the emergence of Vietnam as a serious golf destination.
Vietnam's golf courses are usually built in major holiday destinations and cities found in all three regions of the country. They are typically located close by or within the resort complexes
The North is home to the magnificent UNESCO World Heritage site Halong Bay and the country's capital Hanoi with its unique mixture of Western and Eastern culture.
HANOI
Vietnam's capital city offers a unique and fascinating blend of ultra-modern vibrancy, chaos and elegance to satisfy its seasoned golf travelers. The golf courses around Hanoi are within 30 – 45 minutes drive from the city centre, offering convenience for both locals and visitors. King's Island, Chi Linh Star, Twin Doves Golf Club, The Van Tri Golf Club and Sky Lake are Hanoi's fairways.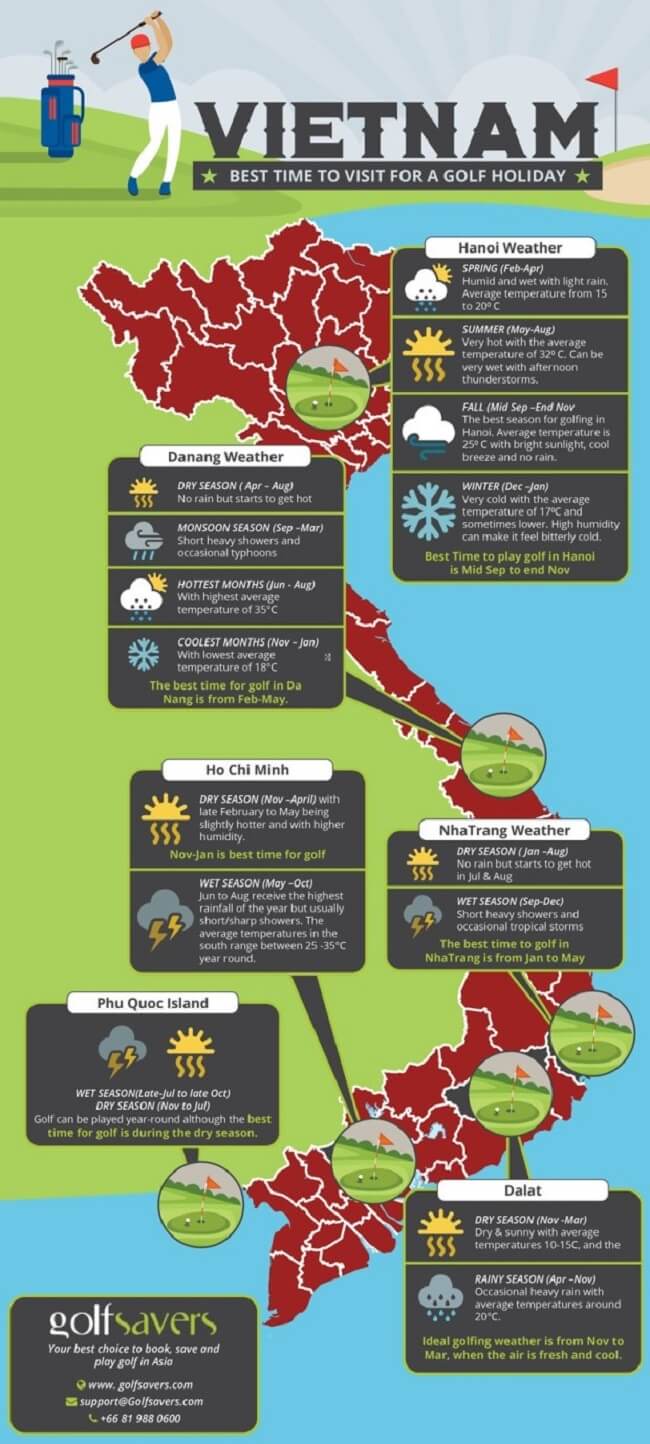 Photo 2. Golf seasons in Vietnam by cities
The Van Tri Golf Club is conveniently located 30 minutes from Hanoi city center and was North Vietnam's first exclusive private golf course. It was designed by renowned architect, Peter Rousseau. Also, just 45 minutes from central Hanoi in the Van Son Lake area is the Sky Lake Resort & Golf Club, which consists of two 18-hole PGA standard courses and an on-site golf academy. These golf courses are perceived as preferable for beginners' to early learners due to the flat land structure.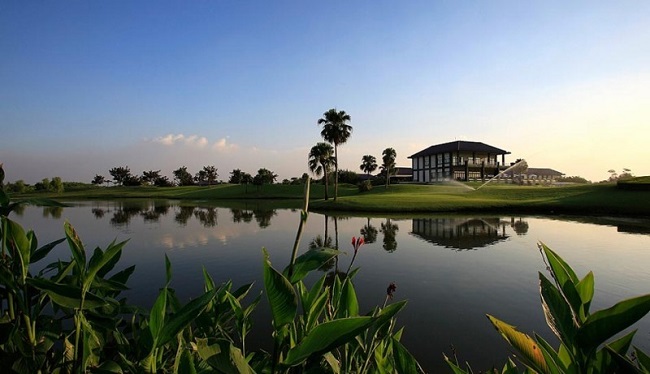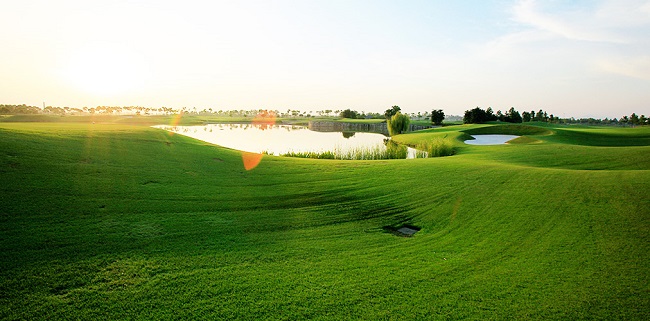 Photo 3. The Van Tri Golf Club, Hanoi
HALONG BAY
Just a few hundred kilometers East of Hanoi is Halong Bay, one of Vietnam's most charming tourism destination with secluded bays and emerald-green water. This world renowned UNESCO Heritage Site not only offers fascinating day tours and water sports with magnificent views to rock islets and caves, but also provides visitors with great golfing experience. For golfers who enjoy challenging playing conditions, Halong Bay FLC Golf Club & Luxury Resorts is the perfect golf course with considerably windy conditions and panoramic views to the dazzling blue bay.


Photo 4. Halong Bay FLC Golf Club
Seeing the huge potentials of golfing in Vietnam, investors are tapping into the trend and building costly integrated resorts with world-class golf courses. Particularly in the North, thanks to its strong tourism growth rate, convenient transportation and iconic landscapes, investment for golf courses is escalating. Recently, a reputable and well-known Vietnamese developer, Sungroup , has invested millions of dollars in constructing the 5-star luxury resort complex Sun Premier Village Halong Bay and an international airport to facilitate the substantial number of golf visitors.

Photo 5. Sun Premier Village Ha Long
Along Central Coast of Vietnam is Danang, home to the country's best and biggest golf courses which attract Asia's most prestigious golfers. Golf courses here are characterized by plenty of luxury resorts and premium golf facilities that cater to a wide range of players, from hobbyists to professional golfers.
Related article: Golfing in Vietnam – undiscovered destination (Part 2)